insight to inspire social change
Turnstone is an international development consultancy, founded by Philly Desai, specialising in research and evaluation, behaviour change communications, and shifting harmful social norms. Our insights help Government departments design policies and communicate key messages. We help international development agencies to create interventions which meet the needs of the world's poorest people. And we conduct evaluations to ensure that money is being spent as effectively as possible.
Turnstone brings together approaches from commercial marketing and international development to drive social change. We use innovative methods to gain insight into culture and society, and like sharing our thinking through workshops, conferences and social media. Recently, we have been working in the UK, Nigeria, Malawi and Zimbabwe. Get in touch if you want advice, insight or inspiration - we'd love to talk with you.

what we do
Turnstone creates insight and inspiration to help governments, commercial companies, and international development agencies make better decisions. Whether you are designing a new programme, developing a communications strategy, or evaluating a policy, Turnstone can help. We specialise in three areas:
Research and evaluation, to help you design and assess your programmes;
Behaviour change communications, using mass media to shift attitudes and behaviours;
Social norm change, designing interventions to challenge harmful social norms such as child marriage and FGM.
We work on social policy issues in the UK and on international development projects in West and Southern Africa. We also use ethnography, observation, photography, video, and creative workshops to help our clients answer their questions.
We can be flexible depending on your needs. If you want short term technical advice on research design, that's fine. But if you need a large scale research project effectively managed and delivered, we can do that too. Click on the links below to find out more.

international
If you are an international development agency or NGO, Turnstone can help you maximise the impact of your investment in Africa. We can provide new insights, inspiring ideas and robust data to help you plan and evaluate your work. Maybe you are designing a new programme and need participatory approaches to understand people's attitudes and behaviour. Or maybe you need a Monitoring and Evaluation Strategy to ensure you are on track to deliver results. Whatever your needs, Turnstone can help.
We have worked on programmes funded by the UK Department for International Development (DFID), USAID, Girl Hub Nigeria, The World Bank, and the Foundation for Partnership Initiatives in the Niger Delta (PIND), providing capacity development, technical assistance, and monitoring and evaluation services. We also partner with international consultancies, including ITAD, Social Development Direct, Coffey, and Palladium, providing specialist M&E inputs.
We have worked on women's economic empowerment, combatting violence against women and girls, youth lifestyles and ambitions, local government service provision and private sector development. So whether you need to speak to market traders, taxi drivers, school children, community activists, or ex-militants, we can deliver the insight you need.

case studies
The most interesting aspect of working in international development is the amazing range of people you get to meet. At Turnstone, we've worked on a lot of different topics and spoken with a lot of different people around the world. So whether you want to talk to women in Malawi, young guys in Lagos, girls in Northern Nigeria, market traders in Zimbabwe, or teenagers in the UK, Turnstone can help.
Click on the links below for more details of recent fascinating projects.

about us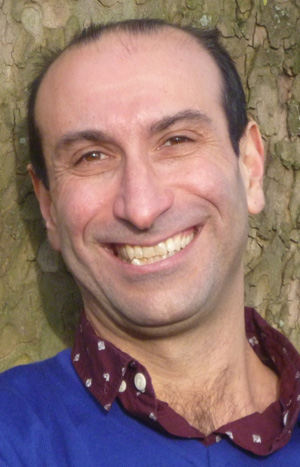 Turnstone was set up by Philly Desai out of a desire to bring together approaches from commercial marketing, academic research, and social development. Philly started his career in market research, then did a PhD in anthropology and moved into social research. Over the last ten years, most of Philly's work has been in Africa, helping to design and evaluate international development projects. 
Philly has around thirty years' experience in research, marketing and international development. He specialises in qualitative and participatory research. Philly has a particular interest in behavioral change and social marketing, including use of mass media and branded approaches to achieving social change. He has worked on women's economic empowerment, violence against women and girls, private sector development, governance and accountability, and conflict prevention.